Expertise
In today's hospitality business, our people are our most important asset. We can create great opportunities together.

In hotel management, development, and acquisition you need years of experience and a people-first approach. This is what has turned Fairbrook Hotels into a dynamic, recognized leader within the hospitality industry. We provide outstanding guest experiences and top-level results for our investors.

Offering exceptional staff initiatives and delivering outstanding ROIs for our investors is a must for us. In short, we promote growth and opportunity for our entire team.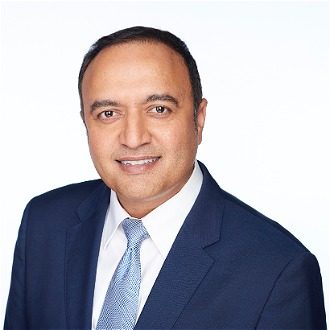 Vinay Patel
President and CEO
Vinay Patel is the President and CEO of Fairbrook Hotels. Vinay is responsible for developing and implementing the vision and strategy for Fairbrook Hotels. Additionally, he heads the strategic planning, acquisitions and sales of hotel assets.
Vinay's years of experience have earned him a seat on the US Travel and Tourism Advisory Board and on the Virginia Tech Howard Feiertag Department of Hospitality and Tourism Management School Advisory Board. He graduated from Virginia Commonwealth University with a Bachelor of Science in Marketing and Business Administration.
Vinay presently serves as Chair of the Asian American Hotels Owners Association Board of Directors. Locally, he serves on the Board of Directors for the Virginia Restaurant Lodging and Travel Association and as President of the Herndon Hospitality Association. In the past, he served on the Board of Directors for the American Hotel and Lodging Association and the Loudoun Convention & Visitors Association.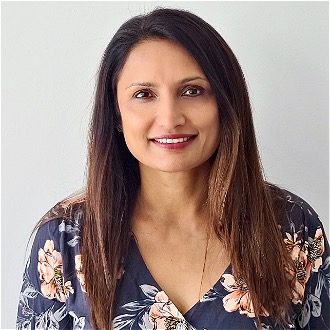 Tina Patel
COO
Tina Patel gained knowledge of the hotel industry at a young age, by helping out in her family's independent hotel in Indiana during summer breaks. After graduating from Indiana University with a degree in Public and Environmental Affairs, she spent time gaining valuable customer service experience in a variety of retail settings. After experiencing the effects of the 2008-09 recession on the hotel industry, she was inspired to dive deeper into her family's hotel business. Since that time, she has dedicated her professional life to learning about all aspects of the hotel business and she enjoys learning new things to this day. She has assisted Fairbrook Hotels' management team with sales, operations, financials, cost reduction, employee relations, human resources, revenue management, maintenance and more. Along with her knowledge and expertise, she brings a warm and loving spirit to the culture of Fairbrook Hotels.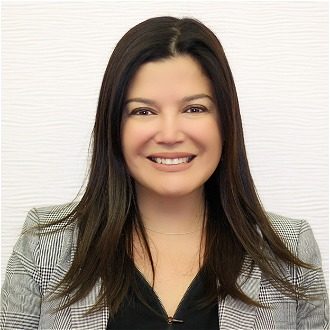 Caroline Oliveira
VP, Operations and Revenue Management
Caroline brings over 20 years of experience in the hospitality industry to her role as Vice President, Operations and Revenue Management for Fairbrook Hotels, LLC. She began her hospitality career in her home country of Brazil with a degree in Hotel Administration and interned at two prominent Brazilian hotels with a focus in both Front Desk Management and Kitchen Production. Upon arrival in the United States, she honed her skills at the prestigious Homestead Resort in Hot Springs, Virginia. Over the last decade she has worked at some of the most prominent hotels and restaurants in the Charlottesville area, including experience in food and beverage; sales and reservations and general management. In 2016, she joined the Fairbrook Hotels team as General Manager of their award-winning Country Inn & Suites by Radisson in Charlottesville, Virginia, where she demonstrated excellent leadership skills, financial prowess and adherence to high standards of quality control providing guests with a 5-star experience. Due to her successful run as General Manager, she was promoted to Director of Operations for all hotels operated by Fairbrook Hotels, LLC. In this role, she leads & trains hotel's management staff, manages HR responsibilities and has successfully achieved financial, operational, STR and customer service goals for each property.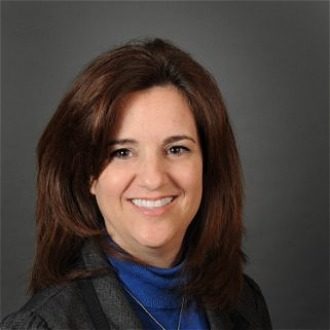 Anne Sesso
Controller
Anne Sesso CPA serves as the financial accountant for Fairbrook Hotels. She provides timely reporting, analytics and recommendations to owners and team members. Anne also implements best practices and streamlines procedures for our managed properties. She is a key member of our leadership team by sharing her knowledge and assisting with training. Anne has been with Fairbrook Hotels since 2011 and enjoys working with others who share her passion for the industry.
Courtney Johnston
Regional Director Of Sales
Courtney Johnston is a PSU alumna and Philadelphia native (Go EAGLES) who relocated to Northern Virginia in 2012. She has an extensive hospitality background beginning as a hostess at age 15 then moving on to serving and bartending at various restaurants throughout Pennsylvania and New Jersey. She became a sales executive with Marriott International in 2014 and transitioned to Director of Sales for the SpringHill Suites in Ashburn where she worked for the last 5 years. Her biggest accomplishments were winning OTO's most improved hotel in 2018 and booking a $1.2 million dollar group contract with Geico.

Courtney currently lives in downtown Frederick, Maryland with her husband, 3 dogs and a hamster. In her free time she enjoys paddleboarding, painting, yoga, cooking and scrapbooking.
Michael Vallese
Regional Director of Sales, Business Transient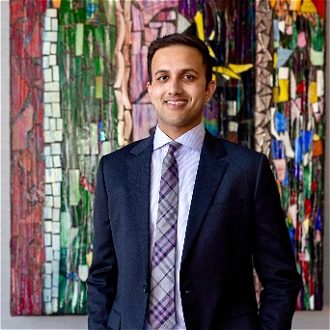 Jai Patel
Employee Services Director